Back to school can be one of the most fun, or stressful, times of the year. From buying new school supplies to bedroom decorations, preparing your kids for school is a big task. Although, there are countless ways to turn a room into the perfect study space for your kids.
A desk that has storage space and turns into an easel is a must have! Grade schoolers have a ton of reading assignments; never run out of space for schoolbooks with this cute bookrack. Need a lamp to help focus on those readings? Your kid will love colors of this fun wooden lamp. Don't forget about the floor either! If you have a kiddo who likes to lay down and study, ultra-soft Mohawk Home carpets are the perfect way to finish up the room.
Check out this video and see how Mohawk Home's Wear-Dated technology keeps our rugs looking new for years! http://bit.ly/2vXYbsY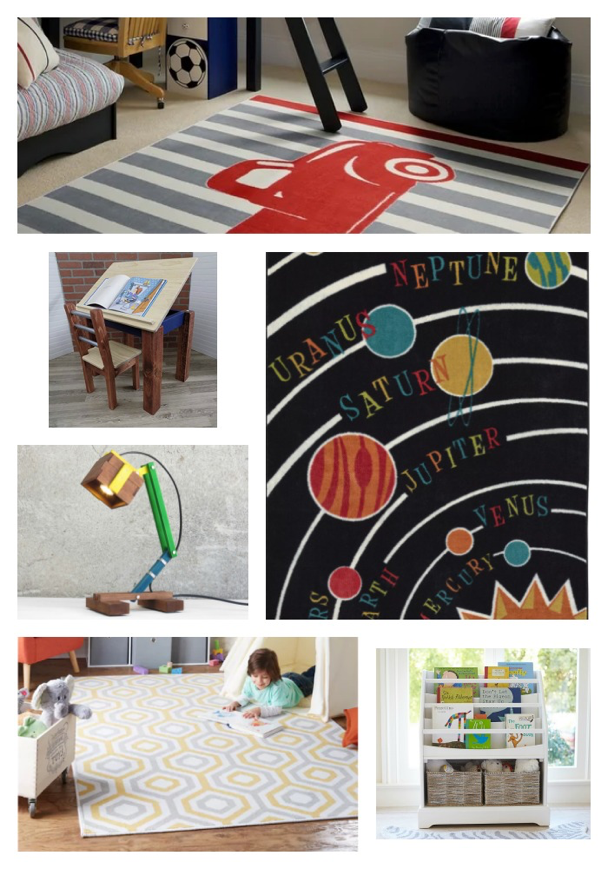 What are your kids' favorite study room additions? Share with us in the comments!
Colorful Desk Lamp – Paladim
Mohawk Home Aurora Vintage Truck Crimson – Overstock.com
Kid's Activity Desk – The Steel Aesthetic
Mohawk Home Aurora Solar System Black – Overstock.com
Bookrack – Pottery Barn
Mohawk Home Soho Geo Fret Area Rug – Overstock.com