Perhaps it's the luck of the Irish that Pantone's 2017 Color of the Year is Greenery, as there is no shortage of gorgeous green home décor options this year. Pinterest searches for Greenery in Home Décor results in thousands of pins, with options from green accent walls to mossy colored upholstery.
Yet, when it comes to St. Patrick's Day Décor, it's more about Shamrocks and less about Shams.
Here are five of our favorite St. Patrick's Day Décor ideas: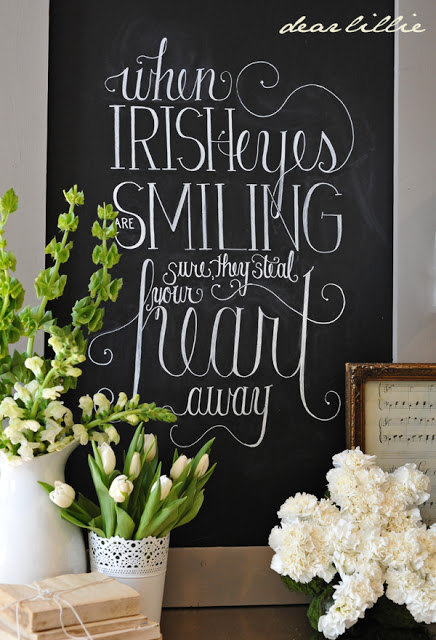 Set the tone for your holiday celebration with this chalkboard graphic of the inspirational Irish song. It's a beautiful addition to an entryway or on top of the mantel.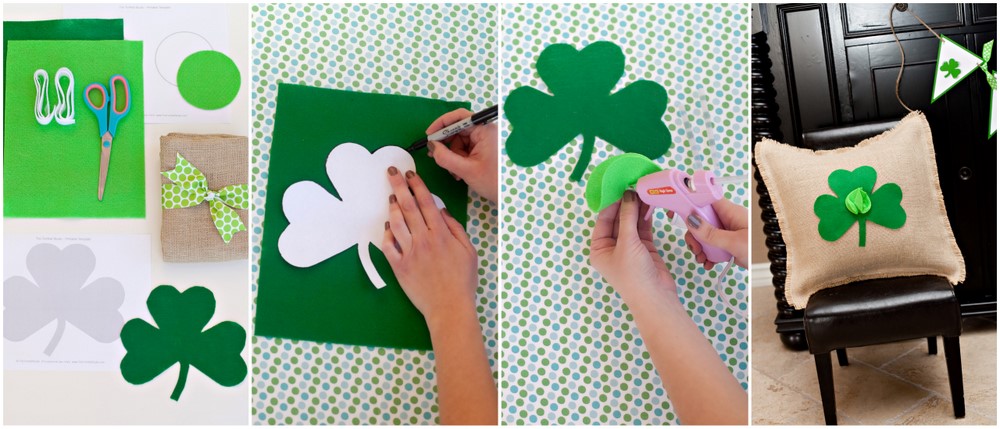 This burlap Shamrock pillow from The Tomkat Studio is adorable, and a fun and easy DIY project!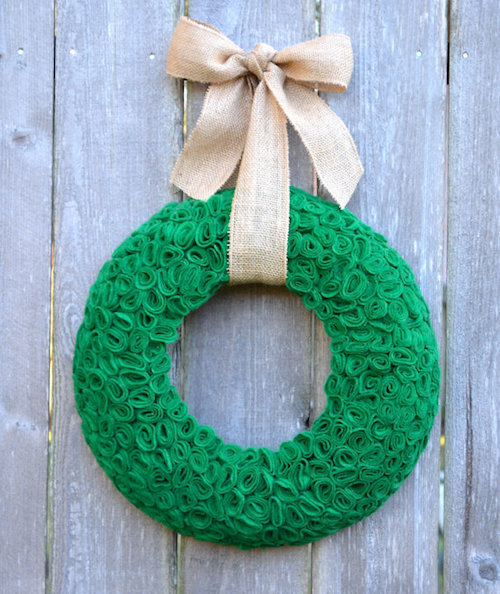 Who said wreaths were just for Christmas? This front door wreath is festive yet fancy enough to go from St. Patrick's Day to Easter!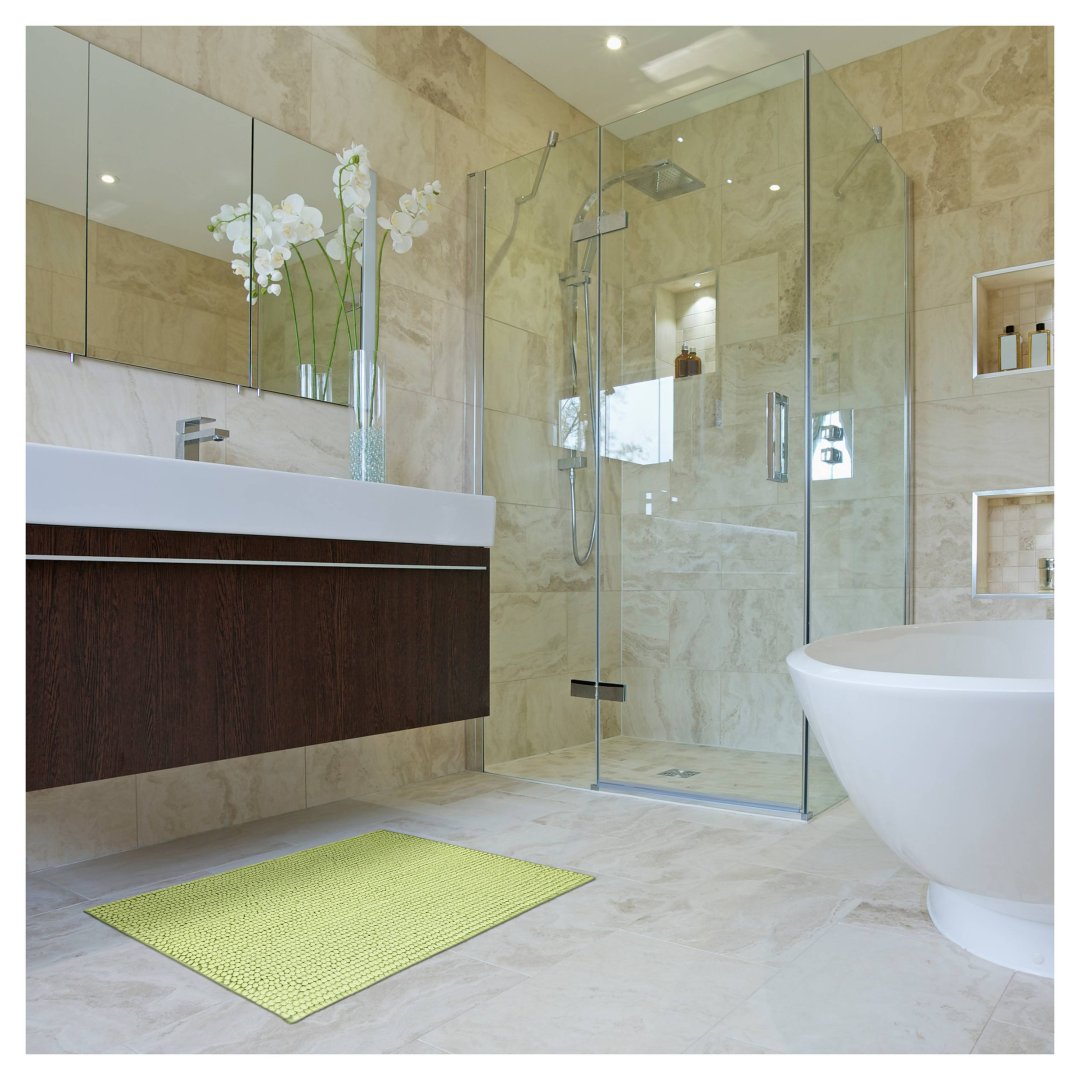 When updating your home décor for a holiday, the bathroom often gets overlooked. Aside from switching up your soap to Irish Spring in honor of St. Patrick's Day, add another pop of green with Mohawk Home's looped memory foam bathmat in Green.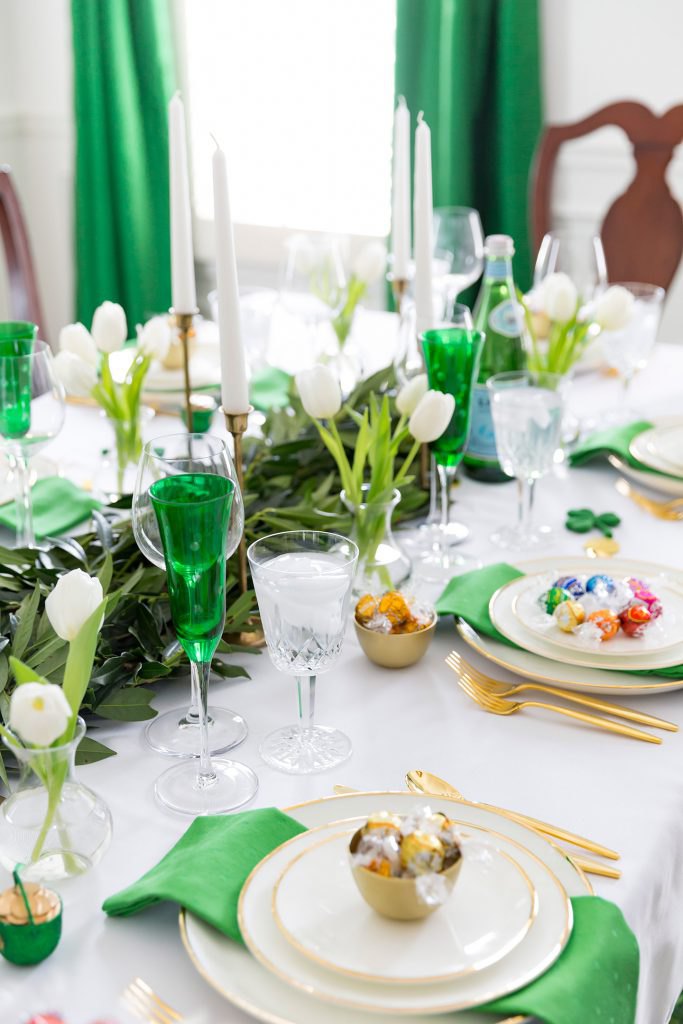 It's all about the details! We love this elegant St. Patrick's Day tablescape complete with laurel centerpiece, sweet pots of gold and edible gold chocolate coins. For a whimsical holiday tablescape, complement your corned beef and cabbage with a Leprechaun top hat centerpiece while drinking pints of green beer from a Shamrock glass.
Do you decorate your home for St. Patrick's Day? Share your favorite decorating tip in the comments!