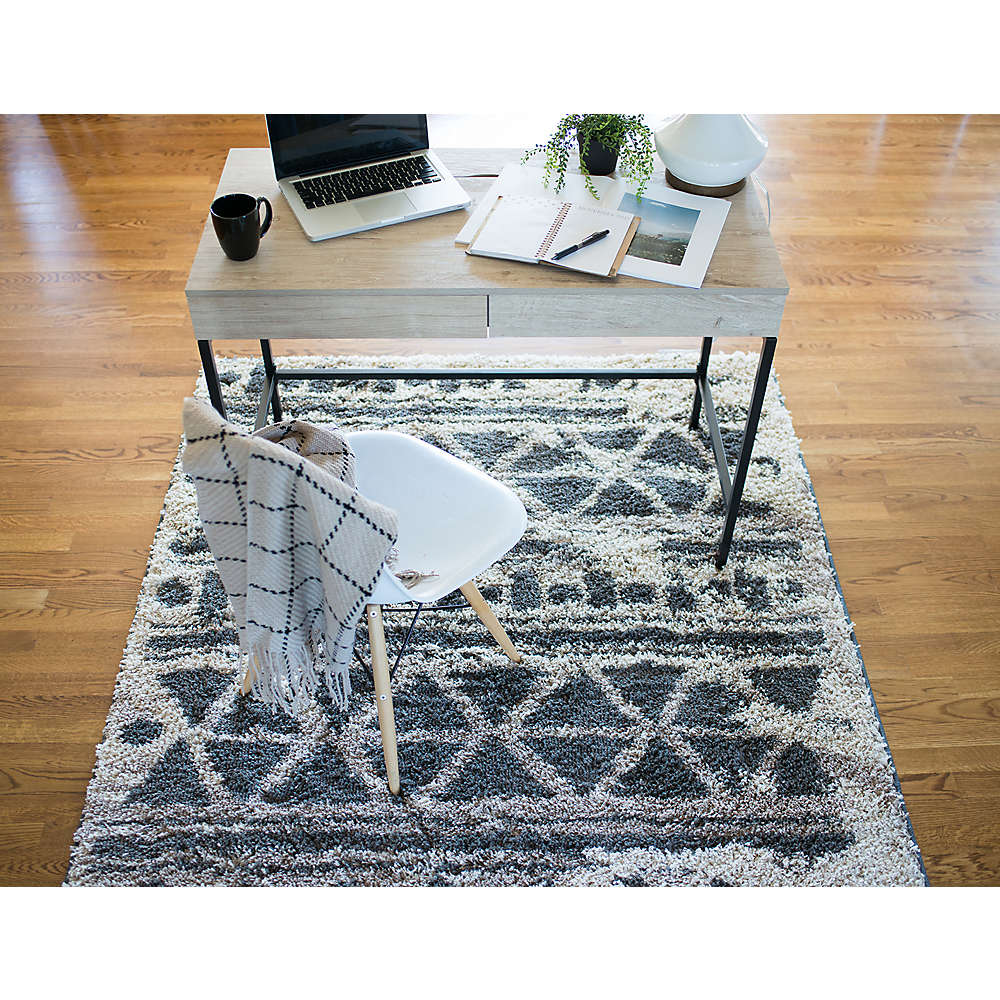 My teenage mutant ninja turtle loving five-year-old son is gearing up for Kindergarten this year, but as most Moms know life goes by pretty fast and he'll be college bound in a blink of an eye. So I was able to have a lot of fun with today's blog post, without wiping away any tears or quelling those empty nest fears.
While there's plenty of Pinterest perfect dorm room ideas for college girls, I found that what's out there for college bound boys was uninspired. Fortunately, I have plenty of great ideas for putting together the ultimate college dorm room for guys.
It's a fact: today's college dorm rooms are pretty sparse, with usually no more than a bed, possibly a desk and a closet. Since your son is going to be spending plenty of time on campus this year, he's going to want to have all the comforts of home to make his dorm room his sanctuary.
From the perfect bedding to multiple seating options, plus plenty of multifunctional décor that works well in small spaces, here are our top 10 dorm room ideas for college guys: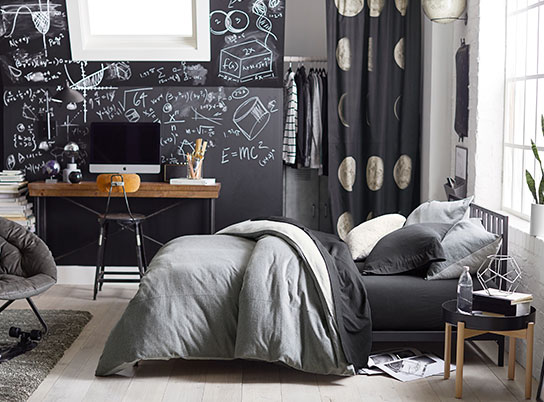 Pottery Barn – Sweatshirt Bedroom
Color scheme – Before you take any room measurements, talk to your son about a color scheme for his room. Whether he's into monochrome or wants to festoon his dorm with his favorite sports team colors, it will be easier to pull together all the elements for his room once he's settled on a color scheme. I love the whole vibe of this "sweatshirt dorm room" from Pottery Barn.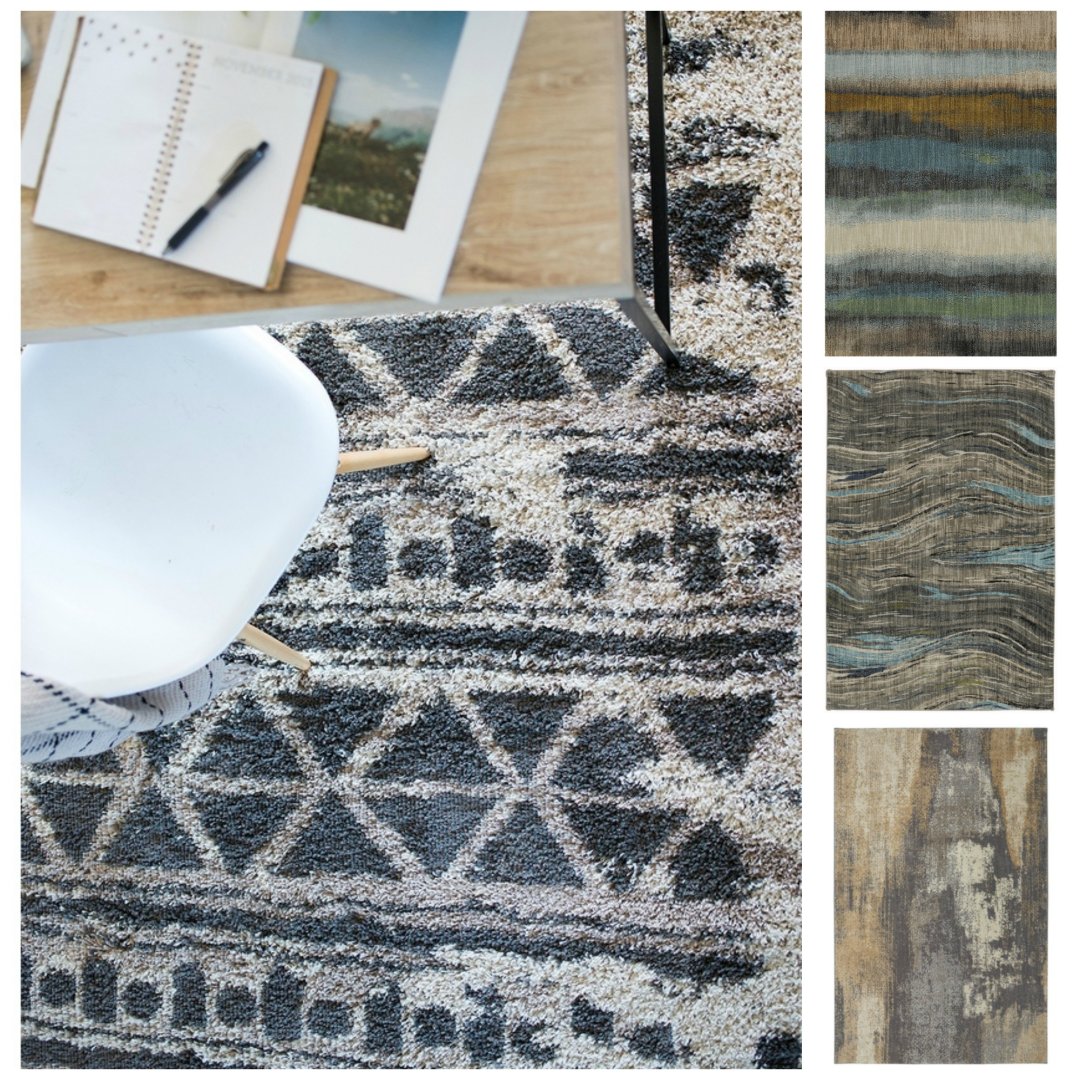 Area Rugs – Once your son figures out his color scheme, you want to start from the floor up. Mohawk Home offers so many soft and durable area rug options, from neutrals that will help offset bolder décor to vibrant colors, styles and patterns that will compliment the room's overall design. Plus, Mohawk Home area rugs include stain resistance for those messy midnight cramming sessions and can be found in a variety of sizes that are perfect for a dorm room and at price points that's wallet friendly. Mohawk Home's Berkshire Truro, Under the Canopy Mohawk Studio Shodo, Muse Odin Gun Metal, Mohawk Home Studio Diamonte, Muse Amos Lagoon, and Huxley Urban Grid in Cocoa are all great options.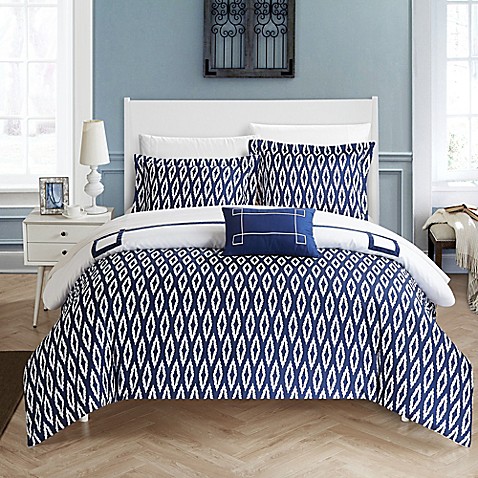 Bed, Bath and Beyond – Berwin Reversible Bedding
Bedding – You've agreed upon a color scheme and picked out the area rugs, now it's time to coordinate on the bedding. Since the bed is really the focal point of the room, you'll want something that's comfortable and washes well. Head over to the college bedding section of Bed, Bath and Beyond's website for complete comforter sets and sheets. For college dorms, I love reversible bedding since it gives the room different style options.

Decorative Throw Pillows  – Etsy
Throw pillows – Jazzing up the bed with fun, retro and quirky throw pillows is an easy way to infuse some personality to your son's dorm room. Search through Etsy for hundreds of great pillow options, from classic to artistic to just plain whimsical. Call your Mom is by far my favorite.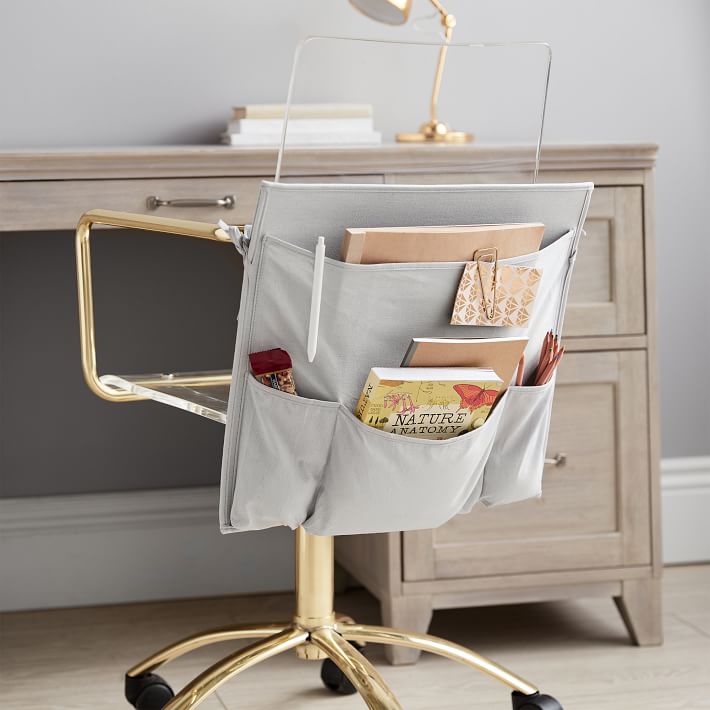 Chair Back Storage – Pottery Barn
Standing shelf units – The key to a functional dorm room is figuring out how to maximize the small space allotment. Since the desk will (hopefully) be the second place your son will be spending most of his time, you'll want to get him a piece that can stack on top and help him stay organized. Amazon has great options for standing shelf units. https://www.amazon.com/Best-Sellers-Home-Kitchen-Standing-Shelf-Units/zgbs/home-garden/3744001/ref=zg_bs_pg_2?_encoding=UTF8&pg=2 and this chair back storage from Pottery Barn is an inventive way to maximize his study area.

Seating – Your son's dorm room might come with a desk chair but chances are he's going to want to have some friends over for study sessions or just to hang out. Fortunately, blow up furniture is trendy again! Beanbag chairs, ottomans that double as storage areas and folding stadium chairs are all great options for a dorm room.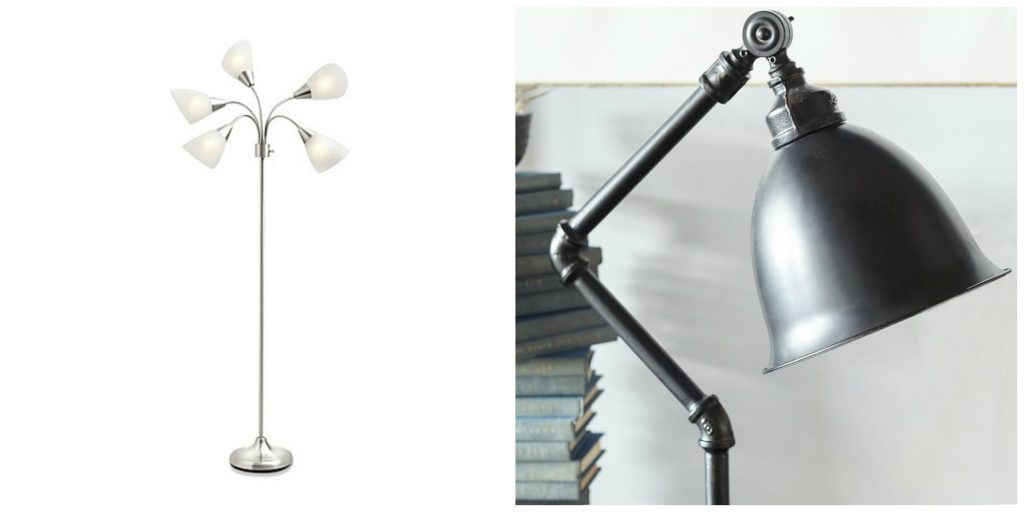 Bed, Bath and Beyond – Lighting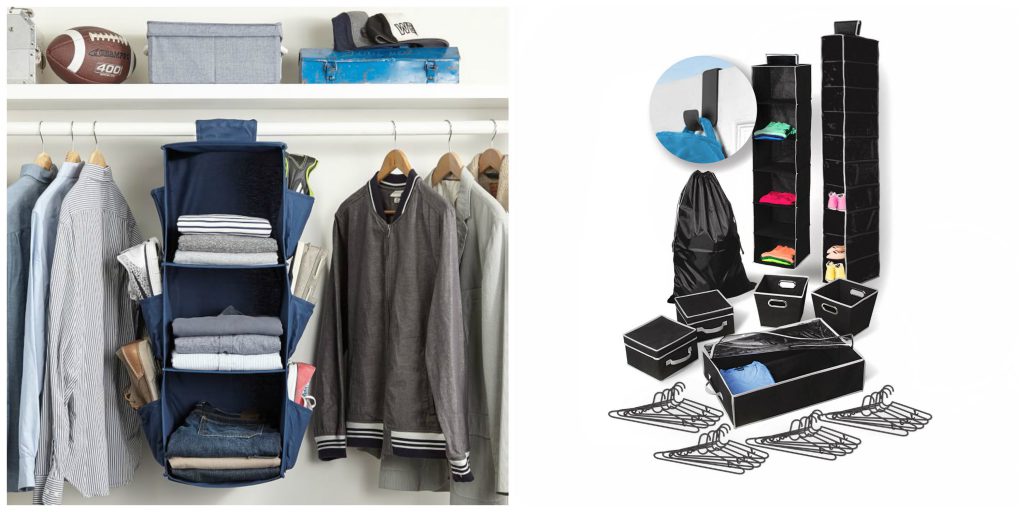 Storage – Maximizing your storage space is the ultimate small space hack and fortunately, there are plenty of options for dorm rooms. From multi-purpose closet storage systems to under the bed storage bags and baskets, you'll have plenty of neat ways to help organize your son's living space.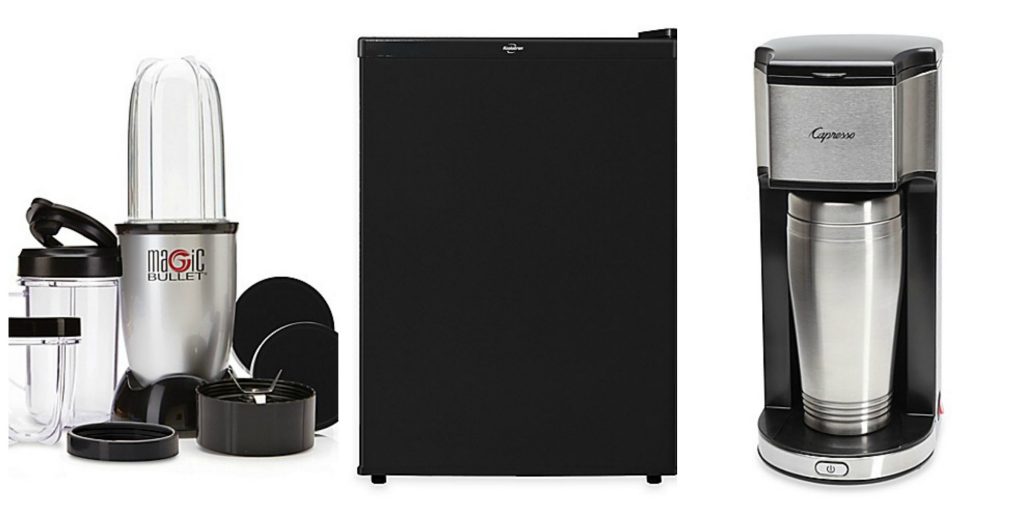 Appliances – Your son isn't always going to want to eat at the campus café or at restaurants in town. Sometimes, he might want to make a smoothie, have a cup of coffee in bed, or microwave a quick snack to keep him going. Mini-blenders, mini-fridges and other small appliances can make a world of a difference, especially when he's in the zone working but has the munchies.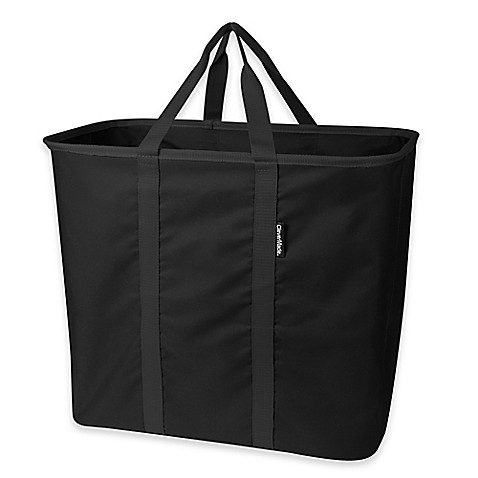 Laundry – Because you know your son is going to be bringing his laundry home when he sees you over the holidays, you'll want to provide him with two basket options. One for when he is washing his clothing at school and the other option that he can easily pack up and bring home to you.
Have anything to add to these essential dorm room ideas for college guys list? Share with us in the comments!